30 June, 2021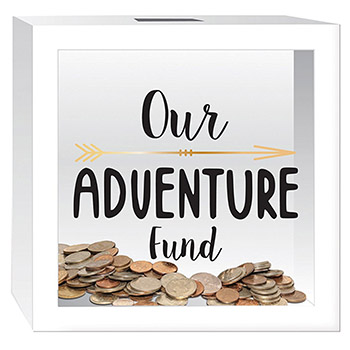 Mix-and-match fonts? Check.
Arrow on it for no reason? Check.
Maximum adventure value of $388.40 using the dimensions of 6x6x2.5″, hexagonal packing density of 0.9 (ignoring edges), 17.9mmx1.35mm size of a dime (coin with the highest value-per-volume), and ignoring that the inside dimensions are smaller than the exterior measurements of the box? You bet.