9 May, 2015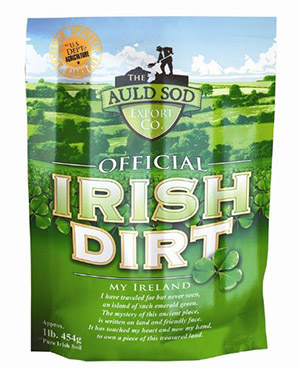 Hell yeah! Load me up with the dirt that caused the potato famine!
Of course, the potato famine was caused by a combination of factors, including British oppression and fungal blight, but the dirt didn't help.
Also, a shamrock is just a fucking clover, and "shamrock seeds" are clover seeds, and not worth over a hundred bucks.