26 December, 2018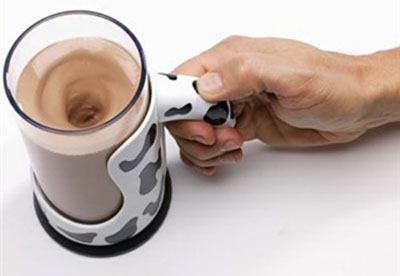 The Moo Mixer is a $12 plastic mug that has a battery-operated stirrer in the bottom, allowing it to act as a replacement for a spoon. Yeah, I mean, sure, you could use a spoon to make chocolate milk, but why do that when a $12 piece of shit will do the work for you? Here are a couple more images from the product listing.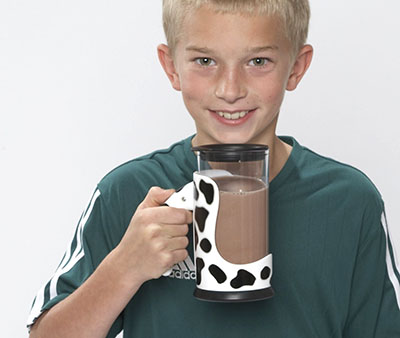 The implication here is that this kid can't use a spoon. He has to use Moo Mixer because he can't use a spoon. That's just not true. This kid has already left three thousand YouTube comments.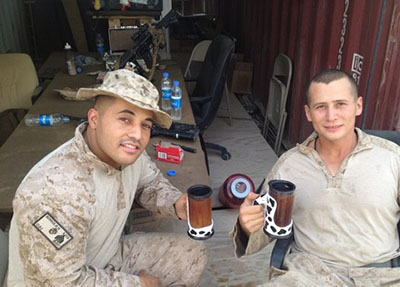 These soldiers might be able to take those guns apart and reassemble them blindfolded in the middle of a desert to shoot civilians, but they definitely can't use a fucking spoon to make chocolate milk. Before they got Moo Mixer they were screaming on the radio for chocolate milk backup.