4 November, 2019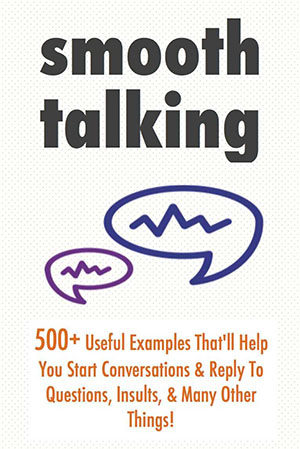 The cover of this book doesn't give you a true picture of the horrors that lay within. Slyly disguised as a guide to ease social interactions, it's actually a bizarrely awkward and insulting guide for how to approach women. I don't think the author has ever had a conversation with another human being, as evinced by this excerpt:
You: I recently started training Brazilian jiu-jitsu (or any hobby of yours) and it's helping me express bottled up emotions.

Her: Wow that sounds so cool.
Really, though, you'd have to hit the "Look Inside" to see the true scope of this book's robotic word-terror.