24 January, 2015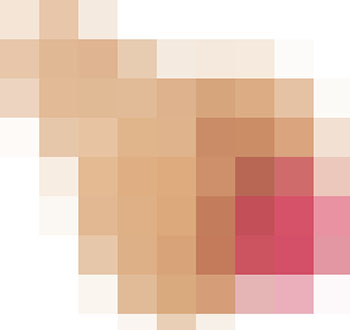 What follows is extremely graphic, so if you're not into reading about extreme porn, skip this one & don't click the pic.
A "rosebud" is, in porn terminology, the prolapse of the rectum, turned inside-out and pushed out of the sphincter so it's visible externally. It's as wretched as you'd think it would be, if you've never seen one before. What hides behind the heavily-pixellated picture and link is, thankfully, not an actual person's rosebud. It's the next-worst thing, though, which is a gelatinous "toy" whose entrance point is a relatively-enormous rosebud.
The consequences of a young woman physically ruining her rectum to push the boundaries of porn are easy to imagine. It's also a short mental leap to a world in which an adult actress offers up her liver for fucking on camera. They'll call it "brown-lobing" at first, but then they'll switch to "daisies." Daisies sounds nice. Not at all like someone ruining a real person's internal organs for a few hundred dollars.