23 March, 2014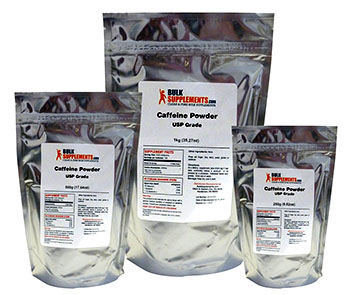 Measuring out pure caffeine powder by yourself is an easy way to overdose on caffeine. It would be hard to drink enough coffee, soda, or tea to ingest a fatal amount of coffee, since the LD50 dose (which is the amount, which, if taken by a group of humans, would kill 50% of them) is around 150-200 mg/kg. This is about 100 regular cups of coffee.
Even though it would take 10-15 grams of pure caffeine to kill a regular person, someone with a heart or liver condition can be fatally caffeinated with significantly less. Healthy young people have been put down with as little as one gram.
Caffeine overdose comes with a laundry list of uncomfortable symptoms, so even if you survive your spoon-dip into the bag of pure caffeine powder, you'll be left with hours upon hours of nausea, chest pains, heart palpitations, sweating, and irritability.